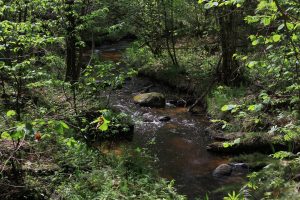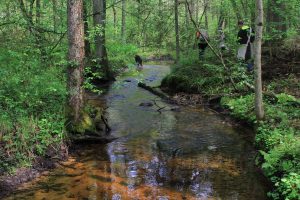 Every guidebook welcomes to Sigulda and Turaida – the gateway to the Gauja valley carved by the Ice Ages. That's the exit of the valley, but what's about the belly?
pick up at hotel at 7:30
1,5 hours ride to the point of destination – Raiskums village, vicinity of Cesis, (Riga 87 km)
short hike to the introduction point (Green class). The overview of the hike, tea, coffee, water.
hike along the once melting ice-trail will reveal the intimate landscapes of the brooks and streams, rivers meeting and curving, in a certain moment getting into the atmosphere of  the world famous painting "Three bears" by M.Shishkin yourself.
picnic served in the middle of the forest – tasting of fresh and newly  oven/fire baked exceptional local products.
continuation of the trail until the reach of Gauja river.
pick up and drive until the most popular fresh water spring in the vicinity of Cesis – the Red cliffs.
water
drive back to civilised world.
---
Hiking difficulty: medium
Distance covered: 6 km
Road surface: 10% gravel roads, 90% forest paths and wild animal trails
Approximate time in the wild: 6 hours (5 hours hiking and 1 hour lunch stop)
walking shoes requested. walking sticks provided. drinking water provided. terrain – rough, environment – every type of post Ice Age Northern forest growth.
Suggested time of visit: Spring, Summer, Autumn, Winter